Russian Translator C. Presma
French to Russian, English to Russian translator. Native Russian qualified experienced freelance translator in France. Technical, business, website, medical, general… translation.
This Russian Translator in Brief
I am a qualified and experienced native Russian freelance translator. I live in Strasbourg and work mainly via the Internet. In 1999, I started working as a translator, first as an in-house employee, then on a freelance basis, after having obtained a Master's Degree in Professional Translation at the Institute of Translators, Interpreters and International Relations (ITIRI) in Strasbourg, France.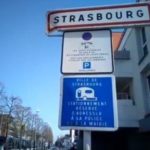 Site Content
On this trilingual site, you can watch my 2-minute video presentation in the «Video» tab. My translations are done primarily into my mother tongue (French to Russian, English to Russian, Italian to Russian …). The translation directions are detailed in the «Languages» tab. In addition to the written translation, I propose Russian proofreading, transcription, voice-over, realization of subtitles, localization of Internet pages, compilation of glossaries as illustrated in the «Services» tab. The translation fields in which I have accumulated the most experience and my CAT tools are listed in the «Specialization» tab. Samples of my translations are displayed in the «Examples» tab. The up-do-date detailed price-list can be found in the «Rates» tab. You will find information on placing an order in the «Payment» tab. You can send me a request for information or an order via the «Contact» tab.
French business identification numbers SIREN : 792936486 ♦ SIRET : 79293648600010 ♦ Core business: Translation, code 7430Z ♦ https://www.sirene.fr/sirene/public/accueil?sirene_locale=en